The
Zombie vs. Unicorn Challenge
is happening at
vvb32reads
in celebration of
Zombie vs Unicorn
, an anthology out this month!
And I am Team Unicorn!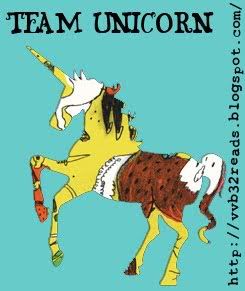 Why you ask?
* Well they are aweseme for one!
* They are in Harry Potter :P (Thx Fiona)
* They smell like cookies
* They can kick Zombie ass by impaling them with their horns!
* There isn't blood dripping all over them
* They can fly!
* They once again kick Zombie ass by using their laser beams that come out of their horns! (yes you read right).
Now really I don't think I need to go on, point made :)
What team are you?