So I started a new blog!
It is called Quick Quotes Quills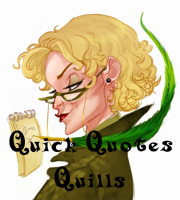 Click Me
If you love the Harry Potter world just as much as I do then it is for you! I will have news and fun articles about everything HP related, new gadgets, new merchandise, fan fiction, anything relating the HP cast and more!
Hope you enjoy your stay!